Refinancing a Home
Historically low mortgage rates can save you money today.
We can help you refinance your current mortgage to help lower monthly payments, lower your interest rate, or even take cash out for large purchases. Whatever your reason, our Mortgage Loan team works with you to help you reach your goal.
Let's get started!
Complete the online application in under 10 minutes (on average). Once you submit your application, you will be contacted by the local mortgage lender to determine your goal, your options, and the best solution fit for you and your lifestyle.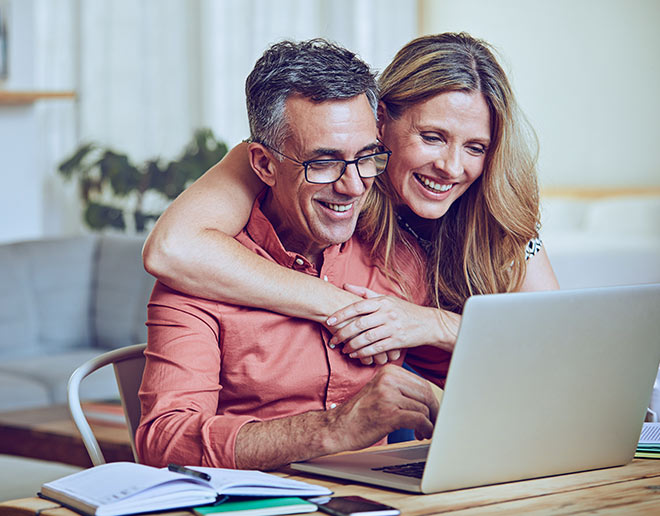 Perks
Perks of a Magnifi Financial Mortgage Loan
We're Local
Local mortgage team means we can relate to your local values and help speed up the process to get to closing faster. Plus, a vast majority of our loans stay in-house instead of being sold off.
Loan Options
Magnifi Financial offers many different types of loans. From traditional loans to various government programs, we'll be sure to set you up with the right mortgage that fits your needs.
Lower Fees
Instead of the typical 1% (or higher) origination fee for closing, Magnifi Financial has a single $1,000 closing fee*, no matter how large your mortgage loan might be.
Digital Experience
Connect your mortgage loan to your current Magnifi Financial digital banking account so you can view all your accounts and loans in a single place online or on the mobile app. Plus, schedule and pay your mortgage loan payments with a few clicks!
Home Loan Process
Complete an Application
Submit an application with some details such as your contact information, property details, current debt, monthly payments, and approximate credit score. A mortgage lender will be in touch within several business days with a loan estimate and any additional details. You will need to submit more documents such as bank statements, pay stubs, W-2s, tax returns, or details of your employment. Your mortgage lender will explain the documentation needed.
Home Appraisal
A mortgage lender will order an appraisal for your home to determine its value based on factors such as the number of bedrooms or bathrooms, similar homes sold recently in the area, and any other characteristics of the home. All of these factors will be considered when determining the loan amount and terms.
Sit tight as Magnifi Financial does some processing and files all the paperwork. We'll be in touch with you regarding the final details of your mortgage loan, how much your payment will be, and other fun details. This is also when the closing date will be set.
Mortgage Closing
It's Closing Day! We'll need your wet signature on a variety of documents to finalize your mortgage loan and process refinance of the mortgage loan. This will likely happen at a titled company's office.
"Should I Refinance My Mortgage?"
How do you know a mortgage refinance is right for you? Weighing various benefits and drawbacks in light of your situation can help you determine whether to pay off an existing mortgage with a new one.
Read our blog post
Read More
Mortgage Loan Refinance Calculator
Estimate monthly payments and total interest paid on any fixed-rate mortgage loan.
---
Calculator Tip: Closing costs vary greatly depending on several factors and can be lower or higher than the estimated amount. Typically ranges between 1.5% and 2.5% of the total principal of the loan.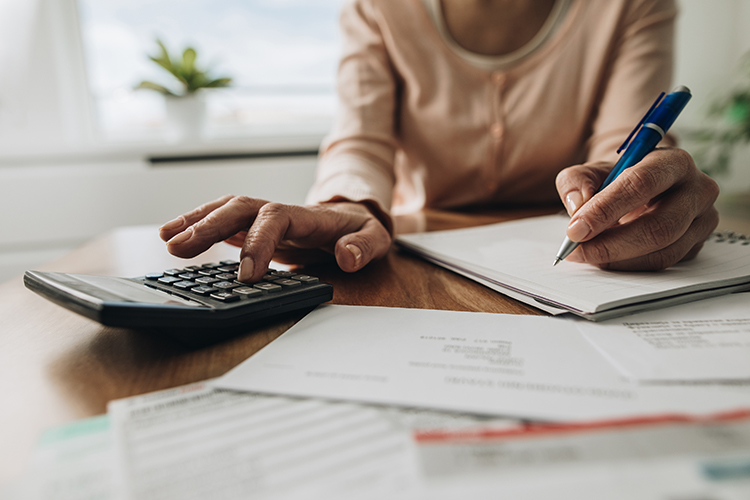 HELPFUL TIP
A general recommendation is to have 20% of the mortgage loan as a down payment.
Mortgage Programs
Check out some of the mortgage loan options available with Magnifi Financial:
Please note, while you are undergoing the mortgage loan process, it is best that you check with your mortgage lender before opening any other loans at the same time.
$1,000 origination fee does not apply for construction loans or in-house mortgage programs
IMPORTANT INFORMATION ABOUT PROCEDURES FOR OPENING A NEW ACCOUNT
To help the government fight the funding of terrorism and money laundering activities, Federal law requires all financial institutions to obtain, verify, and record information that identifies each person who opens an account.
What this means for you: When you open an account, we will ask for your name, address, date of birth, and other information that will allow us to identify you.
We may also ask to see your driver's license or other identifying documents.

Join the Magnifi Family!
At Magnifi, you're not just a member-owner of an award-winning credit union, you become part of the Magnifi family and receive all the benefits and perks you need to succeed financially.
Am I Eligible?
Become a Member