Pay My
Loan
Make your Magnifi loan payments quickly and easily with ProPay.
Use your external financial accounts to make loan payments for all of the following Magnifi loans: auto, recreational (Fish House, RV, Powersport, Boat), credit card,  personal, heloc, in-house mortgage loans, and business loans.
Use a debit card or use your bank routing and account number to set up single payments or automatic recurring payments.
ProPay is a secure link that members can access on Magnifi website 24/7 from the convenience of their home computer or mobile device to make real-time (immediate) loan payments.
Get Started! You will need the following items to set up your payment:
Account number (Between 4-10 digits)
See below on how to find your Magnifi account number
Last 4 SSN of the loan holder
Payment information (debit card information)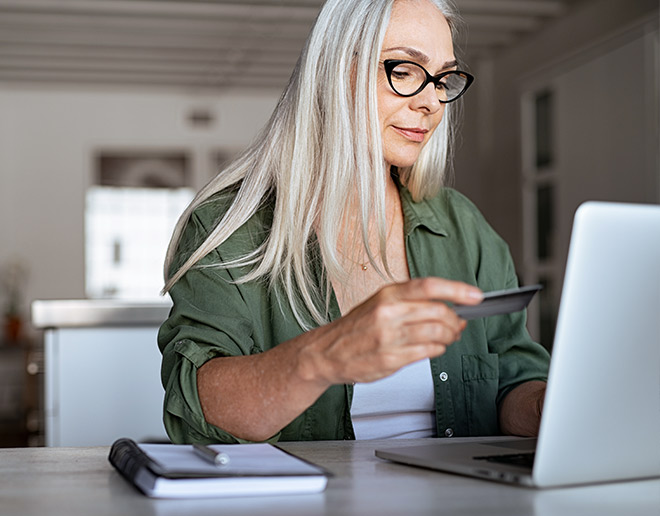 Frequently Asked Questions
It is the number that is usually 4-6 digits you were given when you opened your account. You might tell this number to a Teller if you visited a branch. You can find your account number in several locations:
Account Opening Disclosures: Check the paperwork you received when you opened your account or loan.

Digital banking: After you login, you will see your account tiles on the dashboard. Use the Account number listed before the dash. You can also click on the account tile and find the account number in the details.

Checkbook: Look in the MICR line starting with "81." Remove the "81" and all subsequent zeros until you reach a number other than zero. Also remove the very last number in the MICR line.
If you do not know your account number, please call us at (888) 330-8482 or visit your local branch.
You can make loan payments up to $2,000.00 online per day.
A Magnifi team member can assist with changing or voiding your online loan payment within the same day as you submitted the request. Please call us within our business hours at (888) 330-8482.
No, you do not need to set up a new account to make loan payments. However, we recommend you create an online payment account to make future payments easily and quickly. This is a separate account from Magnifi Financial Digital Banking.
It is free to use a bank routing and account number for automatic recurring payments. There is a $4.95 service charge assessed by ProPay for debit card payments.

Join the Magnifi Family!
At Magnifi, you're not just a member-owner of an award-winning credit union, you become part of the Magnifi family and receive all the benefits and perks you need to succeed financially.
Am I Eligible?
Become a Member