Magnifi Financial
Scholarships
Magnifi Financial is offering $20,000 in scholarships to eligible members.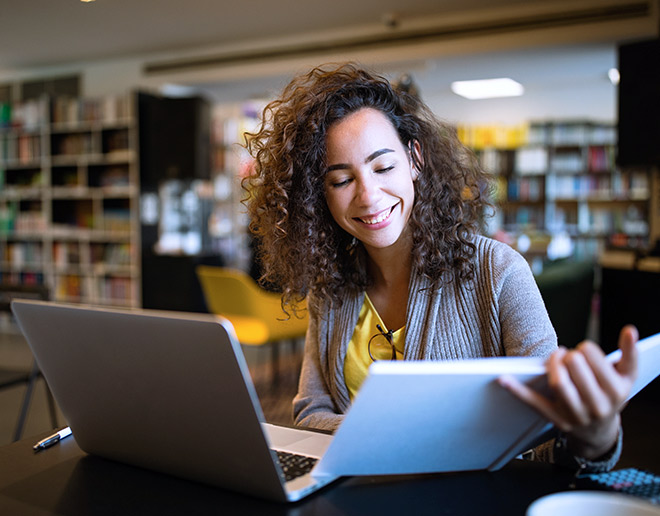 Apply for a Scholarship
We are excited to continue our scholarship program for our members! Magnifi Financial has helped students pay for their education for over a decade with scholarship money. Credit unions return profits to the members in many ways; this scholarship program is a great way for members to benefit from having an account with Magnifi Financial!
---
APPLICATION
In a short essay or video, explain:
"Describe a time in your life that has shaped who you are as a person."
Essays and videos will be judged on creativity, originality, and the ability to deliver an impactful message. 
Complete the application on the Kaleidoscope platform at the link below. Applications are reviewed and scored by a Kaleidoscope panel of judges.
Apply Now
For application assistance, please contact the Kaleidoscope team: (656) 343-3445 or visit help.mykaleidoscope.com
---
ELIGIBILITY
Be a member of Magnifi Financial
Be planning to attend an accredited college or university, or a two to four-year community, vocational or technical college in Fall 2024. All eligible schools must be accredited by the U.S. Department of Education.
Be a full-time or part-time student at the school that you are planning to attend (can be traditional or non-traditional).
Applicant cannot be a previous recipient of a Magnifi Financial (or Central Minnesota Credit Union) scholarship.
TIMELINE
November 1, 2023 - February 1, 2024: Essay and video applications are accepted
December 1, 2023 - Previous year scholarship winners listed below can submit a request for scholarship funds.
February - March, 2024: Essays are evaluated and scored
March 31, 2024: Final verification of recipients
Early April, 2024: Winners will be announced on this webpage. Winners will be contacted by email/mail
2023 Winners
If you're a winner listed below, you may submit a request for your scholarship funds after your Fall 2023 semester is completed.
$1,000 Scholarship Winners
Ava Blonigen, Eden Valley Watkins High School
Hunter Butkowski, Albany High School
Ella Dold, Sauk Centre High School
Samantha Eekhoff, Sauk Centre High School
Emily Engel, Melrose Area High School
Alex Foehrenbacher, Eden Valley Watkins High School
Megan Heveron, Sauk Centre High School
Genevieve Kapsner, Homeschool
Sara Kelly, ROCORI High School
Courtney Larson, Saint John's Preparatory School
Audrey Peifer, Melrose Area High School
Ella Rausch, Little Falls Community High School
Tanner Sand, Melrose Area High School
Alyssa Scherping, Melrose Area High School
Emilie Serna, The American International School of Muscat
Cameron Smith, Albany High School
Ronelle Urey, Anoka High School
Waldemar Wenner, Saint John's Preparatory School
Anna Wilwerding, Melrose Area High School
Adam Wilwerding, Melrose Area High School


Scholarship Winners - Check Request

Winners can request scholarship funds at the end of their Fall 2023 semester using the above button.
Minnesota Family Involvement Council
Offering $18,000 in scholarships to eligible credit union members.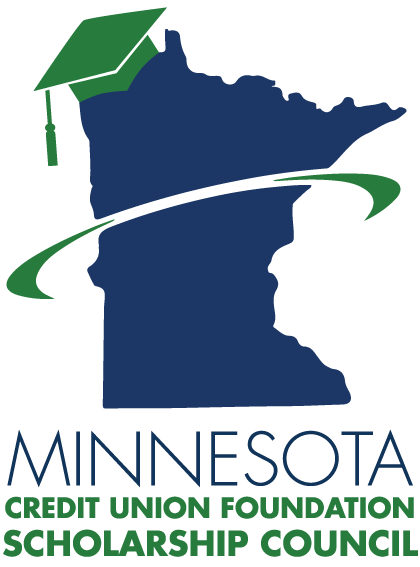 View Information
Disbursements of Funds & Accountability
The recipient is responsible for providing Magnifi Financial with their Fall transcript, showing the official grades and proof of registration for Spring classes to receive scholarship payment. Recipients must maintain a minimum of a 2.0 on a 4.0 GPA scale, or equivalent of a "C" average in order to receive their funds. Must be redeemed from Magnifi Financial by May 31 of the qualifying school year. If any questions contact us at 888.330.8482 or on our Contact Us webpage
Financial need is not considered in the selection of the scholarship money. Employees and immediate family members of Magnifi Financial employees are not eligible to enter. Transcripts and letters of recommendation sent with the application will not be considered. Video entries must not be derogatory, offensive, threatening, defamatory, disparaging, and libelous or contain any content that is inappropriate, sexual, profane, indecent, slanderous, and discriminatory in any way.

Join the Magnifi Family!
At Magnifi, you're not just a member-owner of an award-winning credit union, you become part of the Magnifi family and receive all the benefits and perks you need to succeed financially.
Am I Eligible?
Become a Member