Magnifi
Training Services
Our vision is to educate and inspire business and community leaders by providing leadership tools to positively influence their workplace.
Learn more and RSVP below.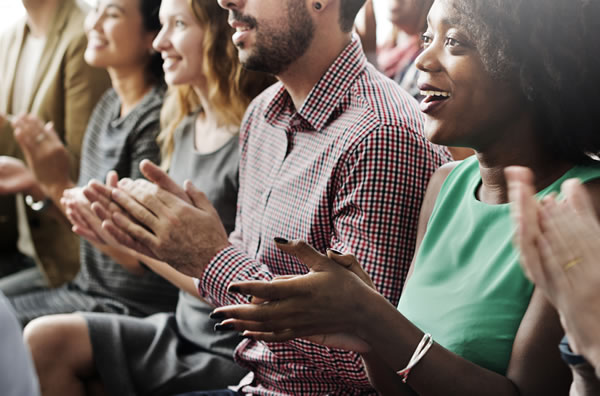 Session Information
Leading & Communicating in Times of Change
Savvy business leaders are always on the lookout for opportunities for change. You may be fixing problems, adopting new systems or processes, responding to market trends, or taking advantage of new opportunities. Understanding the dynamics of how people change and how to influence positive change are requirements for effective and forward-thinking leaders.
This session addresses the challenge of initiating change and focuses on techniques to lead people through change to ensure employees embrace the new direction or adopt new systems and processes. In this session, you will:
Examine the four common emotional stages people experience in change transition.
Analyze ways change has directly affected your organization and your industry.
Learn two change models to determine implications related to your change initiative.
Label the key players and stakeholders and their roles during change.
Predict reasons why people resist change and develop strategies to overcome them.
Develop a plan for discussing change clearly and successfully.
Conflict and Communication: Communication Tools for Leaders or Employees
The reality is that conflict happens in the workplace, and everyone approaches conflict differently. This session will help you identify sources of conflict and tools to deal with conflict in a way that maintains relationships during difficult conversations. In this session, you will:
Define conflict, indicators, causes, and reactions to conflict.
Learn tools to communicate openly and honestly with coworkers, managers, and members.
Utilize conflict situations to share ideas and approaches to resolving conflict.
Workplace Communication Skills Utilizing DiSC
This training focuses on helping the participants learn about themselves, each other, their interpersonal skills style, and how these components fit together to boost the organization's overall success utilizing DiSC.
Participants will take the DiSC assessment ahead of the training. During the session, you will discover your style and recognize the differences between styles. You will also learn how to adapt your approach for more effective communication and relationships with others.
We require each attendee to take the DiSC assessment before the session.
Decision Making, Delegation, and Empowerment
Do you feel stressed and overloaded? If so, then this may be a good time to brush up on your decision-making and delegation skills. In this session, you will learn two decision-making techniques and discuss how to make decisions effectively.
You will also identify best practices, such as when to delegate and empower others to make decisions. When you include and acknowledge all those around you, you propel yourself and your team to greater heights.
Coaching for Success
Successful leaders focus on employee development to increase morale, employee engagement, and increased results for the organization. Join this session to learn coaching strategies from a certified executive coach to support your team. You will identify steps for practicing a coaching mindset, cultivating trust, maintaining presence, listening, and the power of questions.
You will learn resources to support you and others with future goals in coaching for employee development.
Providing Meaningful Feedback
Have you ever given feedback or received feedback that went well? Or did not? Feedback is a gift. It should be given as a gift, received as a gift, and packaged thoughtfully. Feedback handled well provides a fantastic opportunity to improve performance and company culture.
Join this session to learn tools and techniques to provide impactful feedback. You will also learn how to receive feedback in a professional and constructive manner. 

Join the Magnifi Family!
At Magnifi, you're not just a member-owner of an award-winning credit union, you become part of the Magnifi family and receive all the benefits and perks you need to succeed financially.
Am I Eligible?
Become a Member