Buying a
Home
Finance your first or your next home with Magnifi Financial.
Whether you're just getting started with homeownership or you're ready to upgrade your current home, Magnifi Financial is here for you and ready to walk you through each step.

Let's get started!
Complete the online application in under 10 minutes (on average) to get prequalified. Once you submit your application, you will be contacted by the local mortgage lender with your qualified loan amount. When you're ready, your lender will walk you through the entire mortgage process and make sure you're comfortable with the perfect mortgage loan for you and your lifestyle.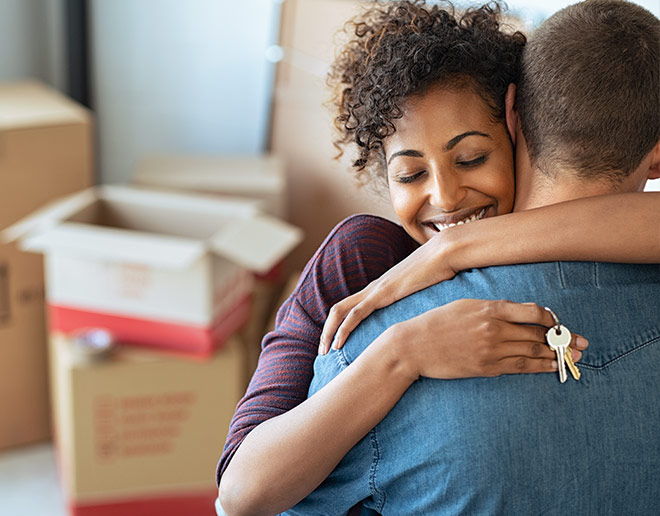 Introducing the Rate Deflator!
Finance your new home purchase mortgage loan today with Magnifi Financial, and we'll waive the origination fee on the refinance loan within 3 years!
Perks
Perks of a Magnifi Financial Mortgage Loan
We're Local
Local mortgage team means we can relate to your local values and help speed up the process to get to closing faster. Plus, a vast majority of our loans stay in-house instead of being sold off.
Loan Options
Magnifi Financial offers many different types of loans. From traditional loans to various government programs, we'll be sure to set you up with the right mortgage that fits your needs.
Lower Fees
Instead of the typical 1% (or higher) origination fee for closing, Magnifi Financial has a single $1,000 closing fee*, no matter how large your mortgage loan might be.
Digital Experience
Connect your mortgage loan to your current Magnifi Financial digital banking account so you can view all your accounts and loans in a single place online or on the mobile app. Plus, schedule and pay your mortgage loan payments with a few clicks!
Home Loan Process
Get Prequalified
It's important to get prequalified because it is often a requirement before you're able to make an offer on a home. It also helps you determine the price range of homes you're able to afford when you're searching for the right one.
Getting prequalified starts with completing an application online, in-person at a Magnifi Financial branch, or over the phone. Some information you may need during the application process includes basic personal information and employment history. Your lender will inform you of the income documents needed; typically, it is 2 years of W2 documents, current paystub, and 2 months worth of bank statements. Upon a completed application, your lender will pull your credit score to review your credit-worthiness and calculate your debt-to-income ratio.
Once this step is complete, you are ready to begin your house hunt. In the meantime, your file will be sent to underwriting to get everything ready for when you have an accepted offer.
Helpful things to consider:
How much money you're able to use as a down payment
What would be a comfortable monthly payment amount
Mortgage Loan Processing
You now have a signed purchase agreement and it's time for things to start moving quickly. Your realtor will provide your lender the purchase agreement as well as some other details of the transaction.
Being responsive and timely in this phase is a big key to keep this process moving along quickly. Your lender will discuss things like an appraisal, title work, interest rates, confirm loan amount, and more with you. Your next big step will be to finalize the home insurance. Your lender will contact you during this phase if or when those details are needed.
It is safe to say you can start packing your bags!
Mortgage Closing
Your lender or realtor will work with you to establish a date/time for the final signing of your loan documents; also referred to as "mortgage loan closing." You will be informed in advance what you will need to bring to closing day (Driver's License or photo ID, funds if needed, etc.). We'll need your wet signature on a variety of documents to finalize your mortgage loan and process the sale of the house. This will likely happen at a title company's office.
Once all the documents are signed by all parties, it will be official - you will be given the keys to your new home!
Mortgage Loan Calculator
Estimate monthly payments and total interest paid on any fixed-rate mortgage loan.
---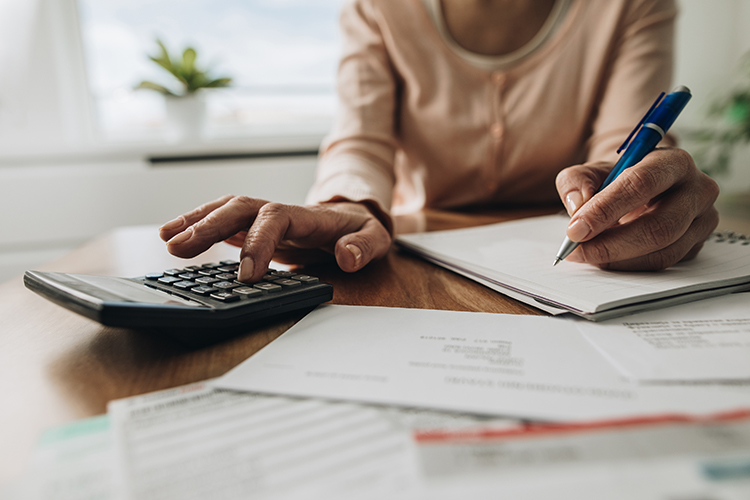 Apply for a mortgage loan today!
We're ready to help finance your perfect home with your perfect mortgage.
Apply Now
Mortgage Programs
Check out some of the mortgage loan options available with Magnifi Financial:
Please note, while you are undergoing the mortgage loan process, it is best that you check with your mortgage lender before opening any other loans at the same time.
IMPORTANT INFORMATION ABOUT PROCEDURES FOR OPENING A NEW ACCOUNT
To help the government fight the funding of terrorism and money laundering activities, Federal law requires all financial institutions to obtain, verify, and record information that identifies each person who opens an account.
What this means for you: When you open an account, we will ask for your name, address, date of birth, and other information that will allow us to identify you.
We may also ask to see your driver's license or other identifying documents.

Join the Magnifi Family!
At Magnifi, you're not just a member-owner of an award-winning credit union, you become part of the Magnifi family and receive all the benefits and perks you need to succeed financially.
Am I Eligible?
Become a Member