Willmar
Loan Services Office
This office only services mortgage and business loans - there are no cash/check transactions.
Address: 2015 1st St S., Suite 126, Willmar, MN 56201
Phone: (888) 330-8482
Routing #: 291974204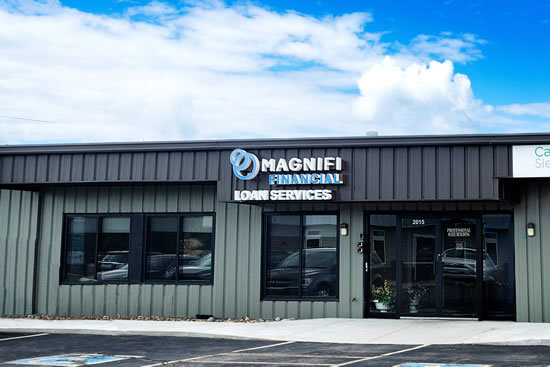 Willmar Loan Servicing Office
Magnifi Financial's office on Highway 71 in Willmar, Minnesota is open Monday through Thursday and by appointment on Fridays. The office is available for mortgage and business loans only. Stop in to start or complete a mortgage application. Business owners are welcome to visit for new or existing business loan needs. 
For all other banking needs such as deposit accounts or other consumer loans, please visit local Magnifi Financial branches in Spicer, Belgrade, or Paynesville.
Office Features
Mortgage loans (new and existing)
Business Loans (new and existing)
This is not a branch - there are no cash/check transaction capabilities
Lobby Hours
Monday-Thursday:
8am - 5pm
Friday:
By Appointment Only

Join the Magnifi Family!
At Magnifi, you're not just a member-owner of an award-winning credit union, you become part of the Magnifi family and receive all the benefits and perks you need to succeed financially.
Am I Eligible?
Become a Member