Online
Security
At Magnifi Financial, we are dedicated to the security of your banking information.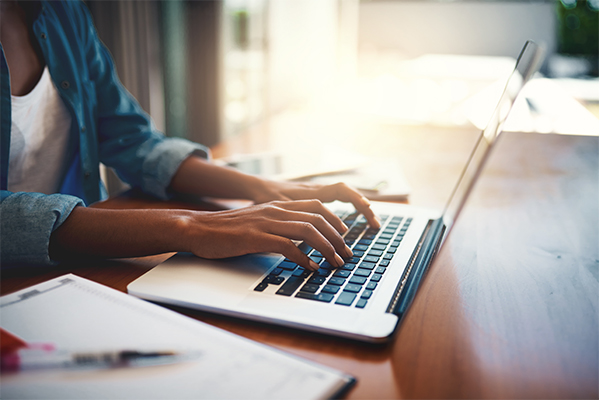 Staying safe on the internet
At Magnifi Financial, we are dedicated to the security of your banking information. Our website and digital banking platforms are encrypted with SSL (Secure Socket Layer) to ensure the information you enter (like your login user ID and password) are safe. When you enter this information, it is scrambled before it leaves your computer so it is unreadable by unauthorized third parties.
In addition, we are committed to staying at the top of our game and offering the best in class digital and mobile platforms for our members.
Did you know?
You should keep your web browser up to date. Outdated browsers are more at risk for fraudulent activities.


Tips for Online Security
The internet provides scammers, hackers, and identity thieves a place where they can steal your personal information – and your money. But there are steps you can take to protect your computer, your information, and your online files.
Use anti-virus and anti-spyware software, as well as a firewall, and update them all regularly. If you let your operating system, web browser, or security software get out-of-date, criminals can track your activities on the Internet without your knowledge, or sneak malware onto your computer which they can use to break into other computers or send spam. Anti-virus software and a firewall can protect you from inadvertently accepting such unwanted files.
Backup your files regularly.
When entering personal account information, verify that you are on a secure website. If the website is secure, you will find "https" in the address and a closed padlock in your browser's toolbar.
Safeguard your personal information online. Never give your Social Security number, credit card numbers, and bank and utility account numbers via e-mail. Your credit union will never request personal information via email.
Do not respond to spam email.  Download files with caution. 
When you're online and are asked for your personal information, think about whether you can really trust the request. Before clicking on an offer or ad, research the company by typing the company or product name into the search bar of your favorite search engine with terms like "review," "complaint," or "scam." If you can't find contact information for the company, or there are bad reviews, take your business elsewhere. 
Keep your passwords safe. Create passwords that are at least 10 characters long and are a combination of letters, numbers and special characters. Don't use the same password for many accounts. Keep your passwords in a secure place out of site and never share passwords on the phone, text or email. 
Review your financial accounts regularly and report any discrepancy immediately.
File a Complaint
If you are a victim of an internet crime contact us immediately. Then, report the crime to the Federal Bureau of Investigation Internet Crime Complaint Center (IC3). 
Report A Scam
If you have received an email, phone call or text from an imposter, file a complaint at the FTC Federal Complaint Assistant.

Join the Magnifi Family!
At Magnifi, you're not just a member-owner of an award-winning credit union, you become part of the Magnifi family and receive all the benefits and perks you need to succeed financially.
Am I Eligible?
Become a Member