Account Security
Your accounts are safe with us.
At Magnifi Financial, we are always working hard to ensure we have the highest levels of security to protect your accounts, online banking, and personal information. However, scammers are always present and are developing new methods of getting your information. Check out some of the tips and methods of keeping your information secure on this page.
If you suspect any fraudulent activity on your accounts, please contact us immediately: (888) 330-8482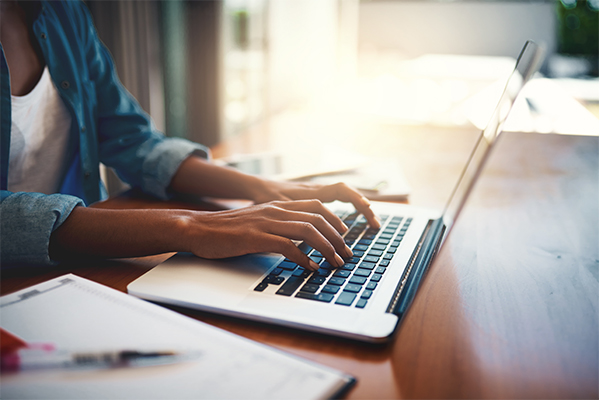 Falcon Fraud Monitoring
Magnifi Financial offers protection on all of your debit and credit cards with FICO® Falcon® Fraud Manager. By monitoring suspicious transactions in conjunction with typical purchasing behavior, Falcon Fraud is able to detect more fraud on cards.
What happens if Falcon Fraud detects potential fraud on a transaction?
You will receive a phone call or a SMS text message with details of the suspicious transaction. You need to confirm if this transaction is valid or fraud. Your card may also have a "Hold" applied to it, meaning you cannot use it until you confirm the transaction.
If you respond that the suspected transaction is OK, then the hold is lifted and you may begin using your card immediately.
If the transaction is indeed fraud, then your card will be "captured," meaning you can no longer use it. This prevents additional fraudulent charges against your account. You can have a new card mailed to you (10-14 days) or you can visit your local branch and a replacement card can be printed immediately.
Did you know?
You should keep your account information up to date. If there is any suspicious activity on your account, you will be contacted to verify the information.
File a Complaint
If you are a victim of an internet crime contact us immediately. Then, report the crime to the Federal Bureau of Investigation Internet Crime Complaint Center (IC3). 
Report A Scam
If you have received an email, phone call or text from an imposter, file a complaint at the FTC Federal Complaint Assistant.

Join the Magnifi Family!
At Magnifi, you're not just a member-owner of an award-winning credit union, you become part of the Magnifi family and receive all the benefits and perks you need to succeed financially.
Am I Eligible?
Become a Member