Card
Swap
Updating your payment information just got easier.
A single spot to update your card on file wherever you pay - subscription and streaming services, shopping sites, and more. All accessible through your Digital Banking account.
Take the hassle out of updating expired cards on multiple sites by connecting them in Card Swap and updating your payment information all at once and in one place
Select the popular merchants you pay like Netflix, Amazon, etc. and link your preferred card for payments
Card Swap is a simple and free service provided to Magnifi Financial members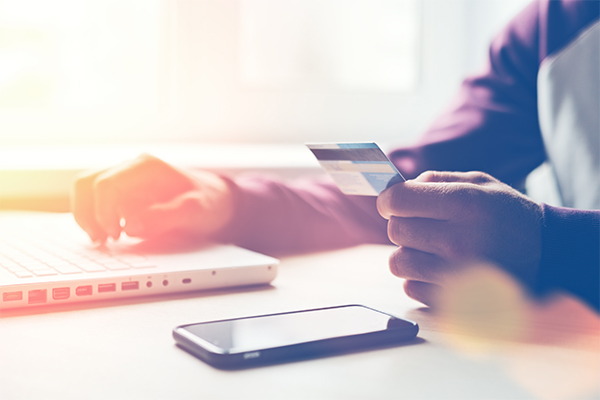 How to Set Up Card Swap
Getting started is simple through your Digital Banking account.
Log in to your Digital Banking account and click on "Services" in the menu, then "Card Swap."
Click on "Get Started."
Select the merchants you wish to connect to your Magnifi Financial cards.
Log in to the first merchant platform prompted to connect it to your Card Swap account.
Enter the Magnifi Financial debit or credit card you want associated with that vendor. You will have the option to add additional Magnifi Financial cards as you enter your login credentials for the additional vendors.
Enter your credentials for the next vendor you selected.
From the drop down, select the initial card you entered or "Add New Card" to enter a different Magnifi Financial card you would like associated with that vendor.
Continue steps 6 and 7 until all of the merchants you selected in Step 3 are logged in and connected.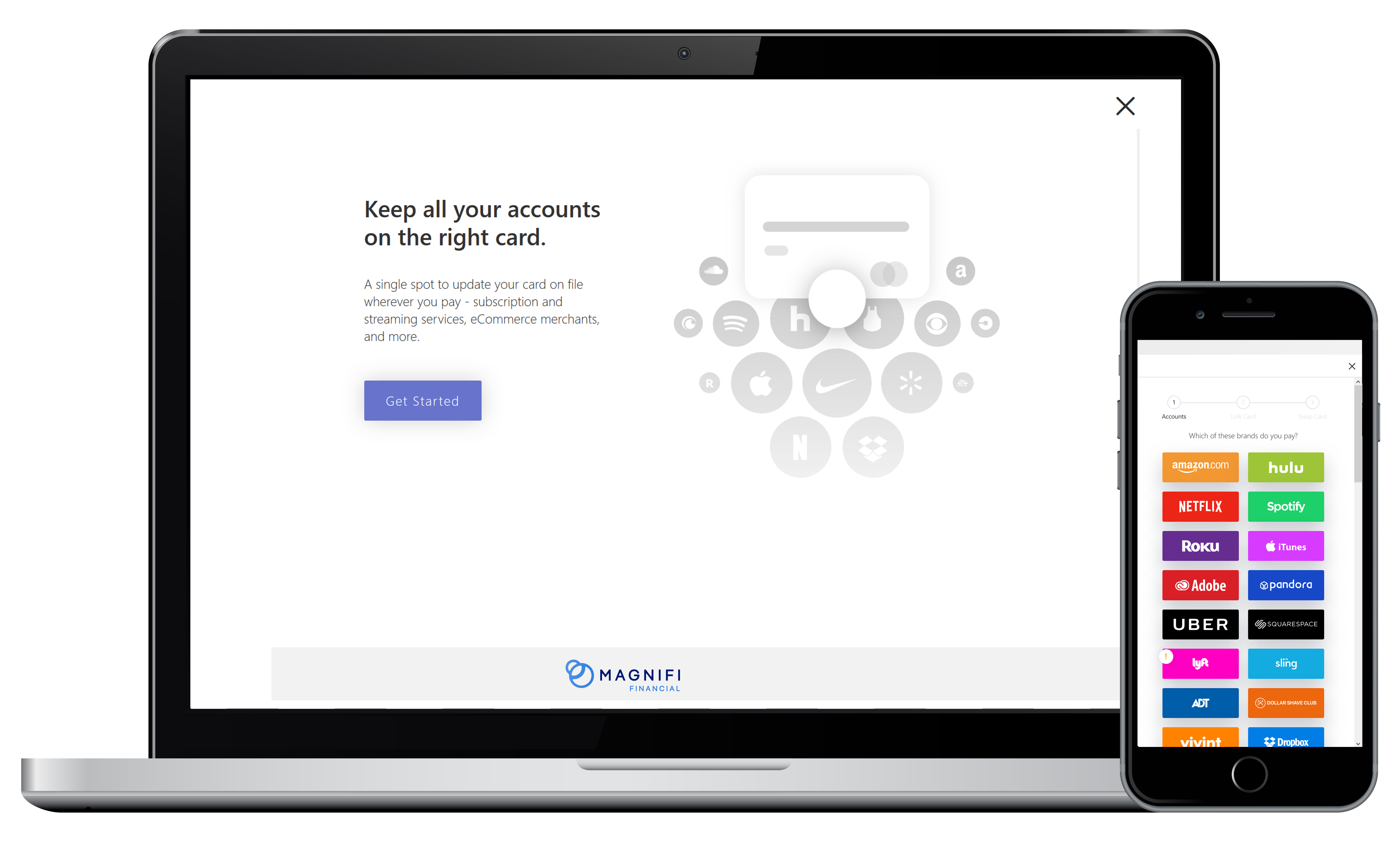 Card Swap Frequently Asked Questions
Card Swap is a free service for all Magnifi Financial members using internet banking. To get started, simply log in to your Magnifi Financial Digital Banking account and get started by clicking on "Services" in the left-hand menu, then "Card Swap."
General
You can access Card Swap by logging into your Digital Banking account then click on "Services" in the left-hand menu, then "Card Swap."
Yes, Card Swap can be accessed on your My Magnifi Financial mobile app or desktop computer.
Card Swap is a free feature offered through Magnifi Financial's Digital Banking.
Card Information
Merchant Information

Join the Magnifi Family!
At Magnifi, you're not just a member-owner of an award-winning credit union, you become part of the Magnifi family and receive all the benefits and perks you need to succeed financially.
Am I Eligible?
Become a Member