Skip A
Payment
Skip a payment anytime, not just during the holidays.
Keep a little extra money in your pocket when you need it most. If you have an auto, recreational vehicle, or personal loan with Magnifi Financial and are in good standing, you could qualify!
To see if your loan qualifies, use the Apply Online button below to log in to Digital Banking and select Skip A Payment from the Services menu. For questions on qualifications, contact us by phone, video chat, or visiting your local branch.
APPLY ONLINE DOWNLOAD APPLICATION
Allowed to skip one payment on each qualifying loan every 12 months. Applications must be received 5 business days in advance of your loan payment due date. Faxed applications will not be accepted.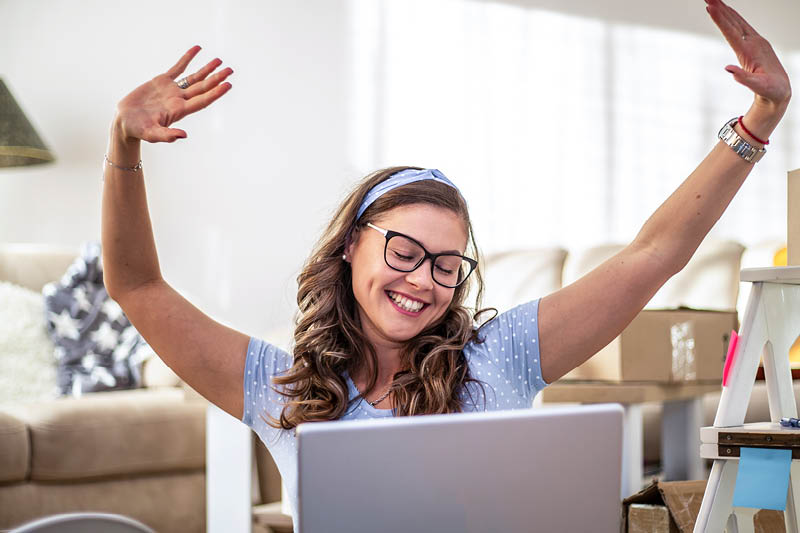 Amendment to Installment Loan Agreement
Download Amendment to Installment Loan Agreement
This is an amendment to the specified loan agreement (affected loan) between Magnifi Financial Credit Union (Magnifi Financial), the borrower (you or your), and other interested parties. By signing, all parties agree as follows:


Skip-A-Pay is available only for consumer and savings secured credit, but in no event is Skip-A-Pay a refinance of your affected loan, but only an agreement to allow you, if you qualify, to defer a scheduled payment of your loan to the end of that loan, making the whole amount of the deferred payment and any accrued interest due in the month following the earlier scheduled maturity date (or following the maturity date as it may have been previously extended by use of Skip-A-Pay or otherwise). You authorize Magnifi Financial to change the payment schedule for any payment skipped pursuant to this amendment, and you agree to make payments in accordance with the schedule so changed.

Skip-A-Pay is subject to Magnifi Financial approval based on account history, credit history, and collateral position; further, Skip-A-Pay is not available unless: (a) the loan is 6 or more months old; (b) payment history for the loan shows no default in making payments or otherwise for the 6-month period ending with the month for which this Skip-A-Pay relates; (c) there has not been a payment skipped for the affected loan in the past 12 months for which the current Skip-A-Pay application relates; (d) all co-obligators, guarantors or other parties obligated on or pursuant to the affected loan or any security agreement or collateral pledge agreement that secures or is intended by Magnifi Financial to secure sums due on the affected loan have signed this amendment; and (e) the program fee provided for in paragraph 3 must have been paid, and an original, fully completed and signed Skip-A-Pay application, with this amendment, must have been received by Magnifi Financial not less than 5 business days prior to the scheduled due day of the payment to which the application and amendment relate.

An administrative processing fee of $40.00 per affected loan for this service shall be paid by you to Magnifi Financial in cash funds or, at your option, can be deducted from your share or draft account at the same time of presentation of your application to qualify for the Skip-A-Pay program.

Monies received from your payroll deduction for the purpose of loan payments shall be deposited to your Magnifi Financial share account for the month your payment is skipped.

Using the Skip-A-Pay option will delay the payoff of your affected loan, and finance charges on the entire unpaid balance will continue to accrue at the contract rate, which you agree to pay over the life of the loan according to the terms of the loan agreement as hereby amended.

All terms of the affected loan agreement and any security of collateral agreement securing the affected loan, except as here in expressly modified, shall continue to remain in force and effect according to their terms. All instruments perfecting any Magnifi Financial security interest in any collateral shall continue in force through the time all amounts due under the affected loan are fully paid. All joint or co-borrowers, guarantors, sureties, and co-obligators must sign the application above.
Please retain this information for your records.

Join the Magnifi Family!
At Magnifi, you're not just a member-owner of an award-winning credit union, you become part of the Magnifi family and receive all the benefits and perks you need to succeed financially.
Am I Eligible?
Become a Member