Overdrafts / Courtesy Pay
What happens when there aren't enough funds in your checking account?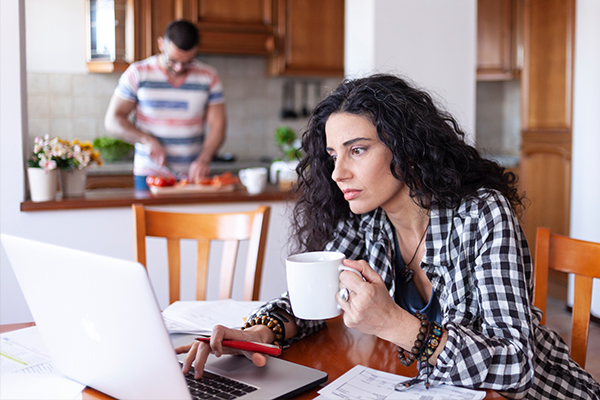 Overdraft / Courtesy Pay Details
Learn more about what happens when there aren't enough funds in your account.
If on any day, the available balance in your share or deposit account is not sufficient to pay the full amount of a check, draft, transaction, or other items, plus any applicable fee, that is posted to your account, we may return the item or pay it as a courtesy for a fee.
An overdraft/courtesy pay fee of $30 will be imposed for each time the credit union provides the courtesy, as set forth in our Consumer Fee Schedule.
Overdraft fees are capped at $90 maximum per day with no fee charged when your account is overdrawn by $15 or less.
Magnifi Financial's overdraft courtesy pay program is at the sole discretion of the credit union. The credit union may refuse to provide the courtesy on any amounts at any time and from time to time. 
Our standard overdraft services under our overdraft courtesy pay program allow us to authorize payment for the following types of transactions or items:
Share drafts (or checks) and other items made using your checking account
ACH transactions; and
Other electronic means
We do not offer standard overdraft services (or courtesy pay) for ATM or one-time debit card transactions. Members have 45 days to repay any negative balance in their share or deposit account.

Overdraft Protection
Safeguard yourself against overdraft fees by adding this perk to your checking account.
Ask a Magnifi Financial team member if you qualify for Overdraft Protection on your accounts.
Credit qualifications may apply.

Join the Magnifi Family!
At Magnifi, you're not just a member-owner of an award-winning credit union, you become part of the Magnifi family and receive all the benefits and perks you need to succeed financially.
Am I Eligible?
Become a Member