Fraud Management with
Positive Pay
A simple yet powerful check and ACH fraud prevention tool for businesses.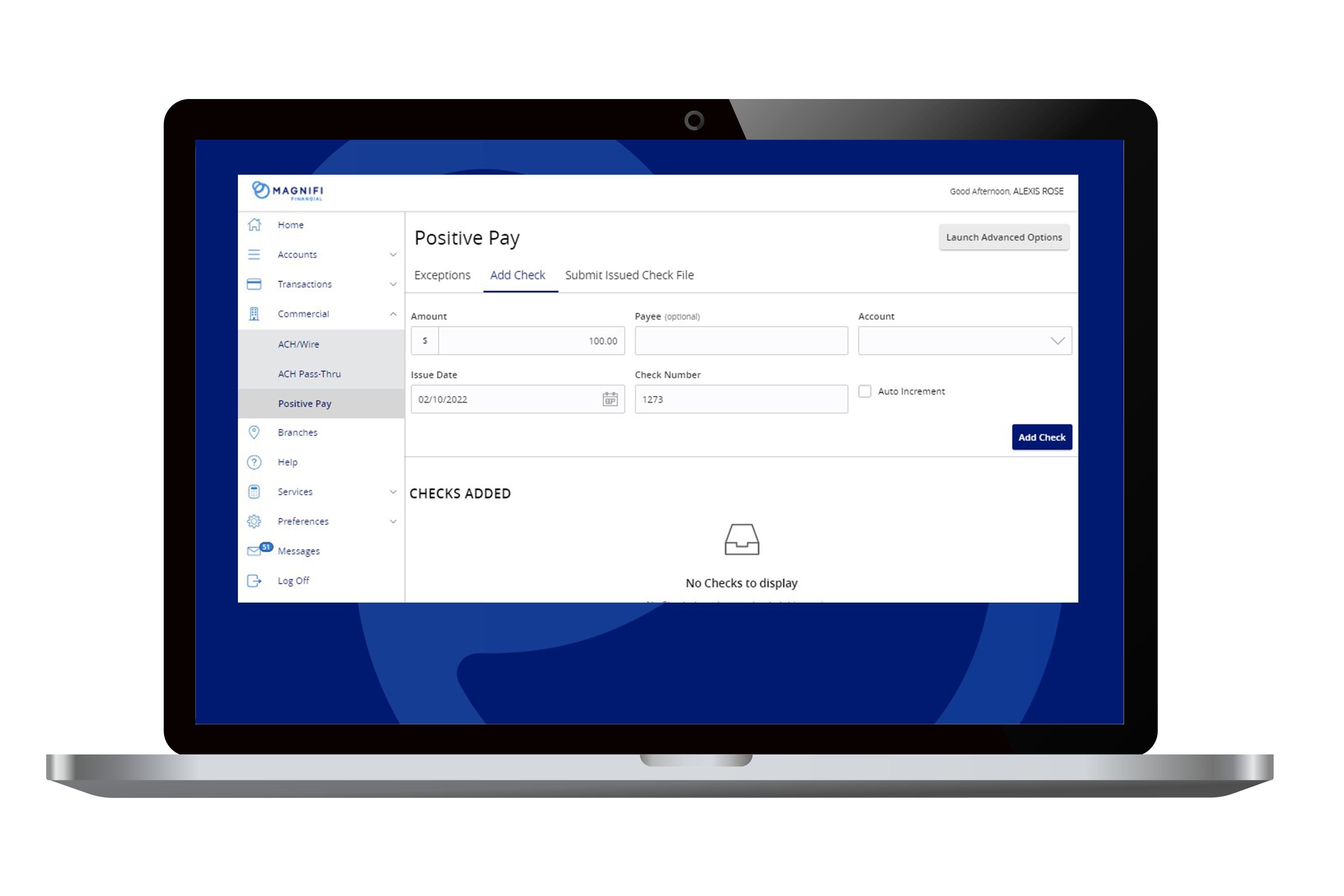 Detect Fraud in Real Time
It allows business owners to detect fraud in real time and reject suspicious or unapproved payments. Faster detection means less chance for liability for those charges. Businesses of all sizes and types can benefit from this fraud detection and prevention service.
Submit your issued-check file to detect check numbers, dollar amounts, and dates issued that do not match. If an item does not match your information, it will become an "exception" that you may review and decide whether to pay or return.
ACH Authorization Rules allows transactions to be filtered based on the ACH standard entry class, company ID, transaction code, transaction type (debits and/or credits), and amount threshold. If an unauthorized ACH item posts to the account, the rules determine whether the item requires a pay/return decision. Positive Pay service is subject to approval guidelines.
LIMITED TIME OFFER!
Get a 3-month FREE trial of Fraud Management with Positive Pay!
"We worked with Magnifi Financial to set up Positive Pay after seeing some fraudulent checks clear our business accounts, even though we thought we had good internal controls in place.
The setup was quick and easy, and we feel much more secure being able to view and approve checks for propriety before they clear the account."
Magnifi Financial Business Member
Additional Details
Transaction management system that encompasses check Positive Pay, ACH Positive Pay, account reconciliation and automated ACH reporting.
Check number and check amount validation to protect against altered or stolen checks. Submit your payment information in Magnifi Financial's digital banking platform.
ACH authorization to ensure the transaction type and max dollar amount is correct; receive notifications when an ACH item matches or exceeds these guidelines.
Receive email notifications when exceptions occur, and provide pay or return decisions.
Real time account reconciliation.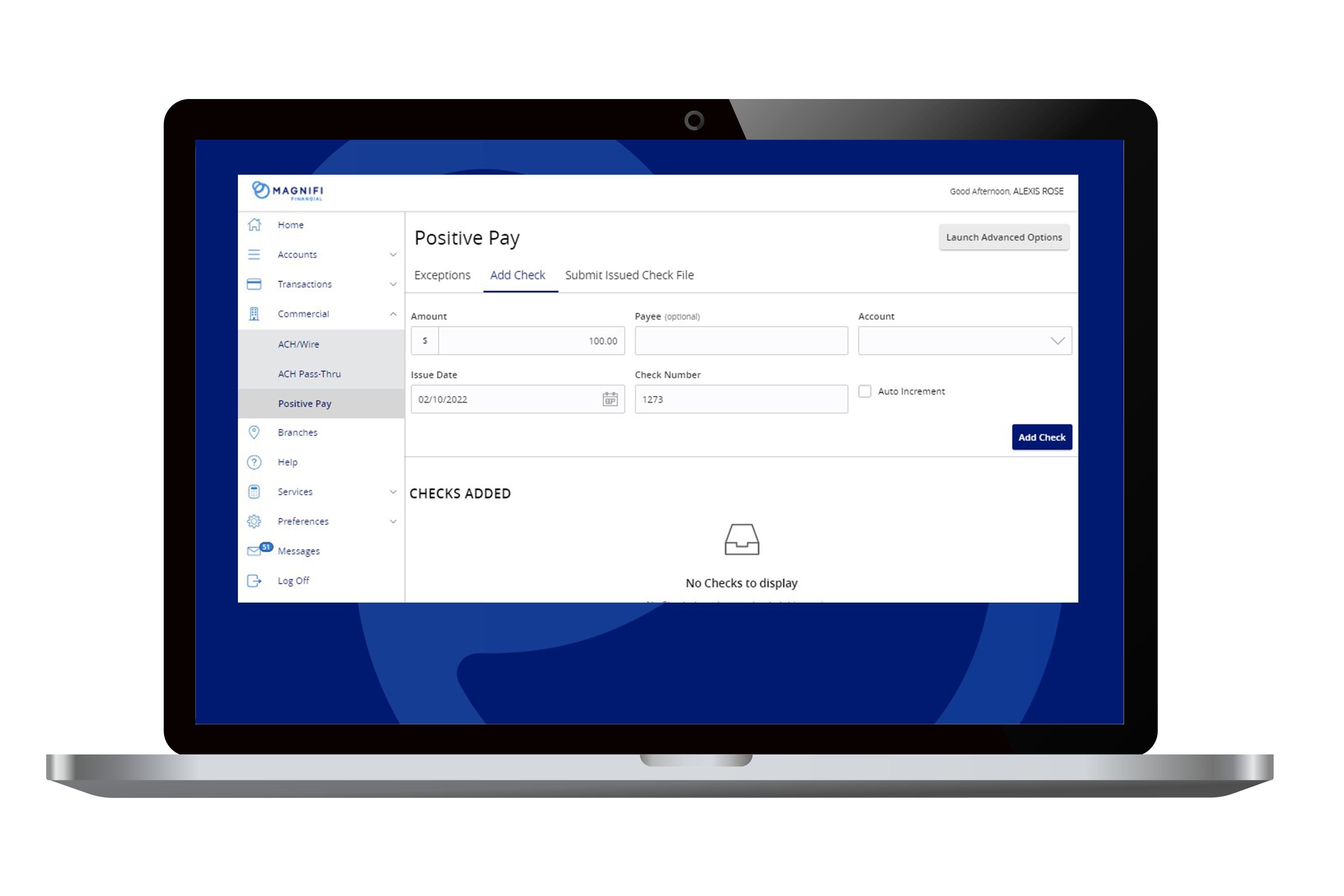 Contact Us
Fill out our online form with some information about your business and the products or services of interest. Your local Commercial Banking Officer will be in touch within 1-2 business days.

Locate a Branch
You can open a business account or loan at any Magnifi Financial location. Each location has a designated Commercial Banking Officer, but we recommend you call ahead to make an appointment.

Call Us
We have a dedicated phone line for business members which will help you reach someone who can help faster and save you precious time.
Other Business Cash Management Services

Join the Magnifi Family!
At Magnifi, you're not just a member-owner of an award-winning credit union, you become part of the Magnifi family and receive all the benefits and perks you need to succeed financially.
Am I Eligible?
Become a Member