Financial Solutions For Your
Business
Open for Businesses. Your business was built on passion and dedication. It's what helps drive it forward. Our passion is supporting the finances for your business. When our passions work together, we can do great things.
Partner with someone who has the resources and dedication to help your business succeed. Whether your company is a startup or a well-established business, Magnifi Financial can help take your business to the next level.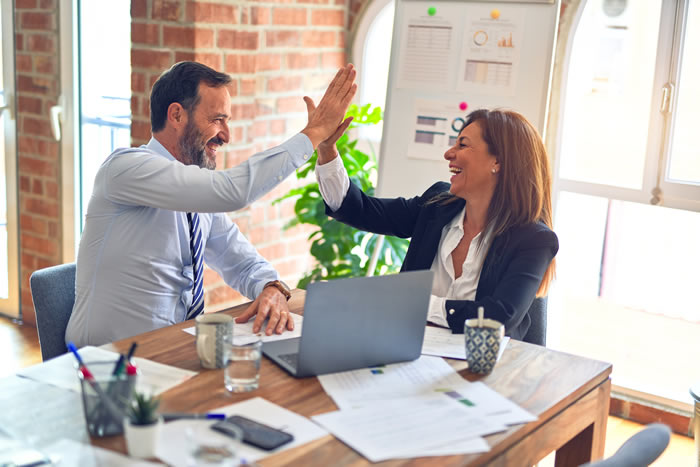 Your Perfect Business Partner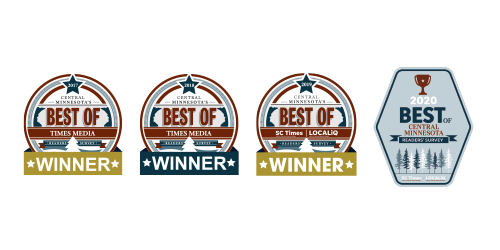 We've been voted Best Of Central Minnesota by SC Times Readers 5 years in a row:
2017 - 2020: Best Financial Institution
2021: Best Credit Union We've been designated as a SBA Preferred Lender which means faster decisions and processing for SBA loans. Learn More Our business team is local to the Central Minnesota area. Plus, all account and loans are originated at Magnifi Financial by local staff.
What you need to apply
Click on your business entity type below to learn about the documents and information you will need to apply for a business account at your local Magnifi Financial branch.
Beneficial Ownership
What is the beneficial ownership regulation and why does it matter?
The U.S. Department of Treasury recently issued a final rule titled "Customer Due Diligence Requirements for Financial Institutions" (31 CFR 1010.230) that creates new due diligence obligations for credit unions and other financial institutions. All financial institutions are now required to collect and verify the identities of certain individuals who own or control legal entity customers, including corporations, limited liability companies ("LLCs"), partnerships, and other legal entities. Individuals who own or control legal entity customers are considered "beneficial owners" of that entity. The regulation is aimed at making financial institutions safer for their customers and protecting the country's financial system.
What is required?
The regulation requires Magnifi Financial to gather the following information from beneficial owners of its new and existing legal entity customers:
Name,

Date of birth,

Current physical residential address or business address, and

Social Security Number (or other government issued identification number for non-U.S. citizens without a SSN).
Most U.S. publicly traded entities, regulated entities, and government entities will be excluded from these requirements.
How will the new requirement impact me?
A Magnifi Financial representative may ask to review the following documentation:
A document verifying your identity and date of birth, such as a driver's license or passport. A copy of the identification document may also be requested.

A document verifying your current address, if not listed on the document.
While we understand the information requested is personal and sensitive, we need to obtain this information in order to comply with the law. As always, we will treat all information collected with the utmost care.  We appreciate your business and are committed to providing you with extraordinary service for years to come.

Join the Magnifi Family!
At Magnifi, you're not just a member-owner of an award-winning credit union, you become part of the Magnifi family and receive all the benefits and perks you need to succeed financially.
Am I Eligible?
Become a Member