Business
Accounts
Store, save, and spend your hard-earned cash.
From business checking accounts to money markets and more, your business can benefit from accounts with Magnifi Financial. Our competitive interest rates and appealing perks can help you keep operations running smoothly. Our Commercial Banking Officers meet with you to discover your needs and help you reach your financial goals by providing recommendations right for your business.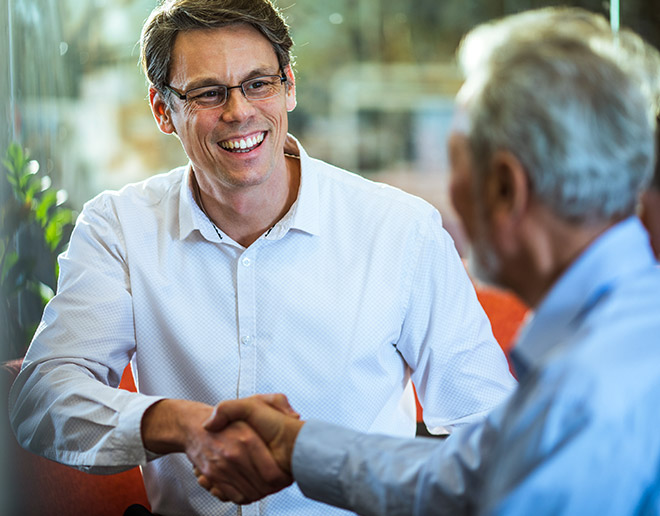 Their friendly, prompt, courteous staff are willing to help us with all our questions.
Responsiveness is exceptional and their ability to understand requests makes Magnifi Financial stand out among other financial institutions.
Magnifi Financial gets things done quickly and easily which makes them very easy to work with.
Magnifi Financial makes the banking & loan process quick and easy so business owners can remain focused on their business operations.
❮
❯

Contact Us
Fill out our online form with some information about your business and the products or services of interest. Your local Commercial Banking Officer will be in touch within 1-2 business days.

Locate a Branch
You can open a business account or loan at any Magnifi Financial location. Each location has a designated Commercial Banking Officer, but we recommend you call ahead to make an appointment.

Call Us
We have a dedicated phone line for business members which will help you reach someone who can help faster and save you precious time.
Click here to learn more about what you'll need for your application.
Additional Products and Services for Businesses
Check out all of your other options you can utilize with Magnifi Financial's suite of business products and services! Our business team will work with you individually to ensure you're on track to reaching your business goals.

Join the Magnifi Family!
At Magnifi, you're not just a member-owner of an award-winning credit union, you become part of the Magnifi family and receive all the benefits and perks you need to succeed financially.
Am I Eligible?
Become a Member