FSA 
Loans
Magnifi Financial is approved to offer FSA loan products under FSA's Preferred Lender Program.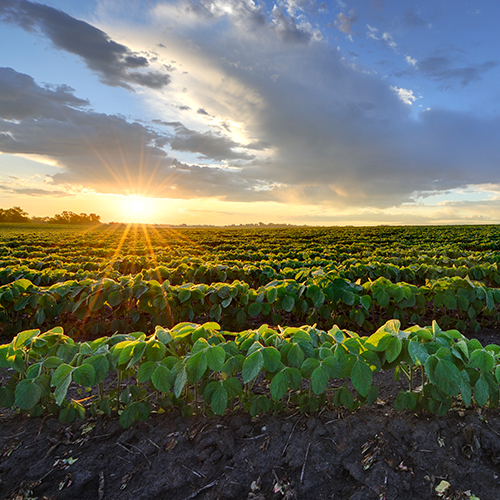 FSA offers a variety of loans for farmers to get started, maintain a family farm, or build a larger farm.
Magnifi Financial's partnership with FSA allows for expedited processing and efficient funding. Our Ag Banking Officers will visit with you to help you find the right solution for your financing needs.
Additionally, Magnifi Financial partners with various agencies to obtain GAP financing and low-cost solutions for your business' needs. Participation in these agencies helps provide cost-effective solutions for your business. Some of the Magnifi Financial agency partnerships include:
Small Business Administration (SBA)
The Initiative Foundation
Local Economic Development Associations
US Department of Agriculture (USDA)
Competitive Rates

As the largest Ag-lending credit union in Minnesota, we are able to provide our Agribusiness members with low loan rates.
Low Closing Costs

Magnifi Financial has very competitive terms for farmers which include low fees and no monthly service charges. We make sure you're comfortable with all of the terms of your loan.
Customized Options

Our local Ag Banking Officers work directly with you to build a relationship and help determine the right solutions for your agribusiness.
FSA loans can be the right solution for your farm

Our Ag Banking Officers will help you finance ag loans for any situation. No matter if your farm is small or large, our agribusiness lenders offer guidance throughout the entire process to get you on track to your goals.

Farm Expansion


Livestock Loans


New Farm Financing


Debt Refinancing

---

Crop Loans


Microloan Programs


Guaranteed Farm Loans


Youth Farm Loans

Contact Us
Fill out our online form with some information about your business and the products or services of interest. Your local Ag Banking Officer will be in touch within 1-2 business days.

Locate a Branch
You can open an account or loan at any Magnifi Financial location. Each location has a designated Commercial Banking Officer, but we recommend you call ahead to make an appointment.

Call Us
We have a dedicated phone line for business members which will help you reach someone who can help faster and save you precious time.
Additional Products and Services for Agribusinesses
Check out all of your other options you can utilize with Magnifi Financial's suite of business products and services! Our Ag team will work with you individually to ensure you're on track to reaching your agribusiness goals.
Agribusiness Accounts
Store, save and spend your hard-earned cash with checking accounts, Money Markets. and more.
Digital Banking
Efficiently manage your business finances anywhere and on any device with access to a suite of cash management services.

Join the Magnifi Family!
At Magnifi, you're not just a member-owner of an award-winning credit union, you become part of the Magnifi family and receive all the benefits and perks you need to succeed financially.
Am I Eligible?
Become a Member