Visa SavingsEdge®
Save time and money. Automatically.
Cut expenses instead of coupons with Visa SavingsEdge®. You'll spend less time looking for deals and more time getting your business to its next big moment.
Get Started
Just enroll your eligible Magnifi Financial Visa® Business Debit Card for free and use.
visasavingsedge.com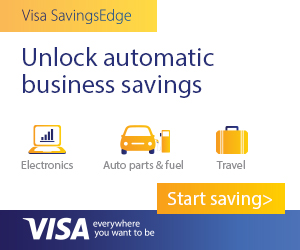 Additional Products and Services for Businesses
Check out all of your other options you can utilize with Magnifi Financial's suite of business products and services! Our business team will work with you individually to ensure you're on track to reaching your business goals.

Join the Magnifi Family!
At Magnifi, you're not just a member-owner of an award-winning credit union, you become part of the Magnifi family and receive all the benefits and perks you need to succeed financially.
Am I Eligible?
Become a Member